Service for Healing – December 11, 2005
A Service for Healing was held December 11, 2005. A Service of Healing provides a place to pray, reflect and meditate. It makes a communal connection for those who are coping with illness, trauma, assault or grief. It is for families, caretakers and loved ones of those who need healing. It consists of Jewish liturgy (niggunim, psalms, blessings, prayers and Kaddish) and may include non-traditional activities such as communal sharing or stories.
At such a service one may gain spiritual strength through listening, reflection, meditation and prayers or just by knowing that you are not the only one on such a journey.
Sermon of Rabbi Lewis at the Service for Healing.
Thanks to Galia Granott Barlow of the Jewish Healing Center for taking the photographs linked below and sharing them with us.
Rabbi Ellen Jay Lewis leading the Healing Service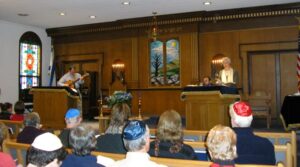 Sunday School Choir singing "Tefilat Haderech"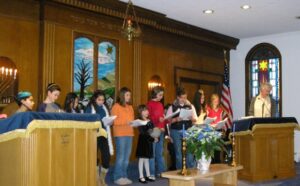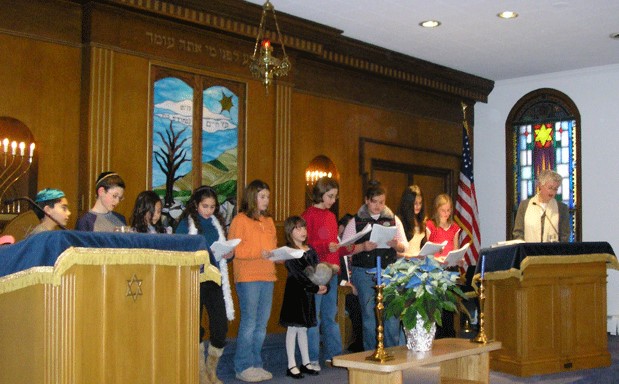 View of congregation with Steve Kunzman leading a song